Celebrating 30 Years of Kia Sportage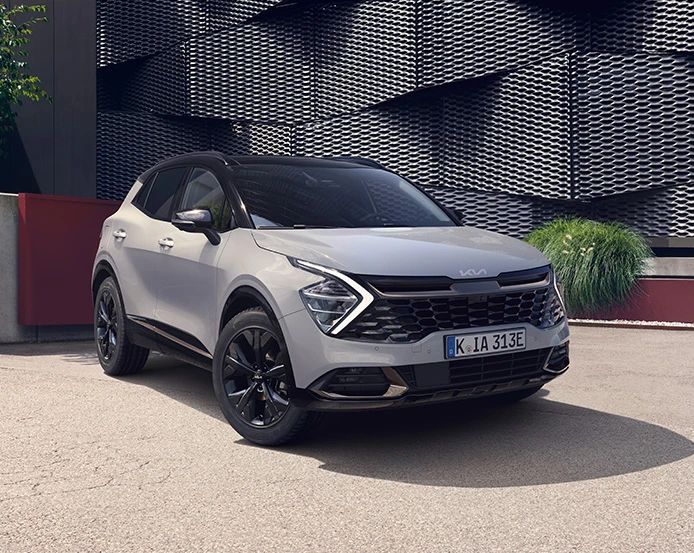 The Sportage Anniversary Edition
With over 30,000 Sportage models sold in Ireland, we're delighted to introduce the new Sportage Anniversary Edition, available in efficient powertrains; hybrid & plug-in hybrid electric.
With bold anniversary exterior styling, the Anniversary Edition trim features a Suede & Leather interior along with the latest technology Kia has to offer.
Meet the all-new Kia Sportage range.
It's low on emissions, and big on choice. With three different powertrains, including Hybrid, Mild Hybrid and Diesel. Which one will you choose?
Introducing the all-new Kia Sportage. A car designed to unleash your inspiration.
Equipped with the latest generation of hybrid and plug-in hybrid powertrain technologies the all-new Sportage is here to take you places, and open new horizons. And with its bold, sporty crossover design, you can be sure that no drive will ever go unnoticed.
Get in and get to make every journey an inspiring one.
Let every drive inspire you.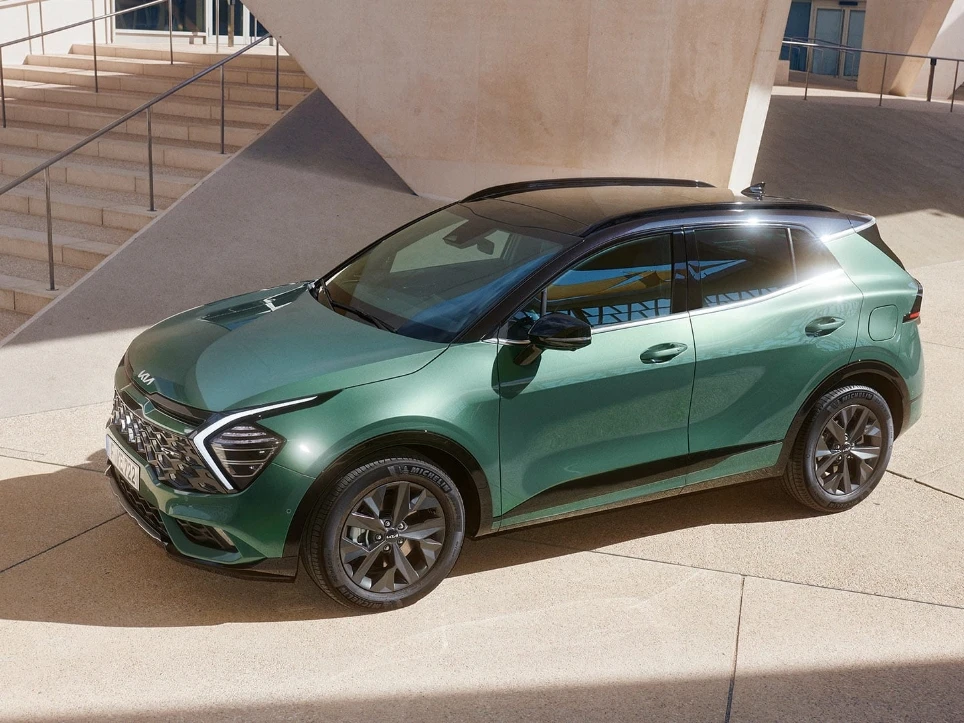 Commanding looks
Sleek yet muscular surfaces, inspired by organic forms found in nature, join forces here with intricate graphics and beautiful detailing to give this SUV a dynamic and assertive road presence with premium stature.
Bold & daring in nature
Showcasing a more confident, vigorous and versatile character, this new design features crisp and taut lines that ripple along the refined body, amplifying exquisite styling tensions.
Instant impact upfront
Iconic design statement: The detailed-oriented integrated black grille with a honeycomb mesh pattern stretches across the entire width of the face, contrasting with the distinctive futuristic-styled boomerang-shaped LED Daytime Running Lights and striking Matrix LED headlamps (K4 trim and above).
Modern signature Tiger Nose
While Kia's iconic Tiger Nose grille forms the focal point, it is the delicate balance between the intricate and technical design complexity of the front fascia and the simplicity of the main surfaces, including the pronounced bumper, that give the frontal design such visual force.
Sport-infused silhouette
Paying homage to its sports utility heritage, the side profile creates a muscular yet refined road presence with taut lines. New chrome and black window surrounding moulding enhances the sporting pedigree still further, along with a black roof that also highlights the architecturally dynamic C-pillar.
Strikingly contemporary rear
The accent connecting the razor rear LED taillights creates a stunningly wide impression from behind. The rear wiper is hidden inside the roof spoiler, giving the rear a clean and modern look, and improving visibility for the driver. The body color lower bumper has a clean and modern look – with reflectors, and fog lamps housed inside a glossy black or semi-gloss chrome garnish, as well as a semi-gloss chrome diffuser.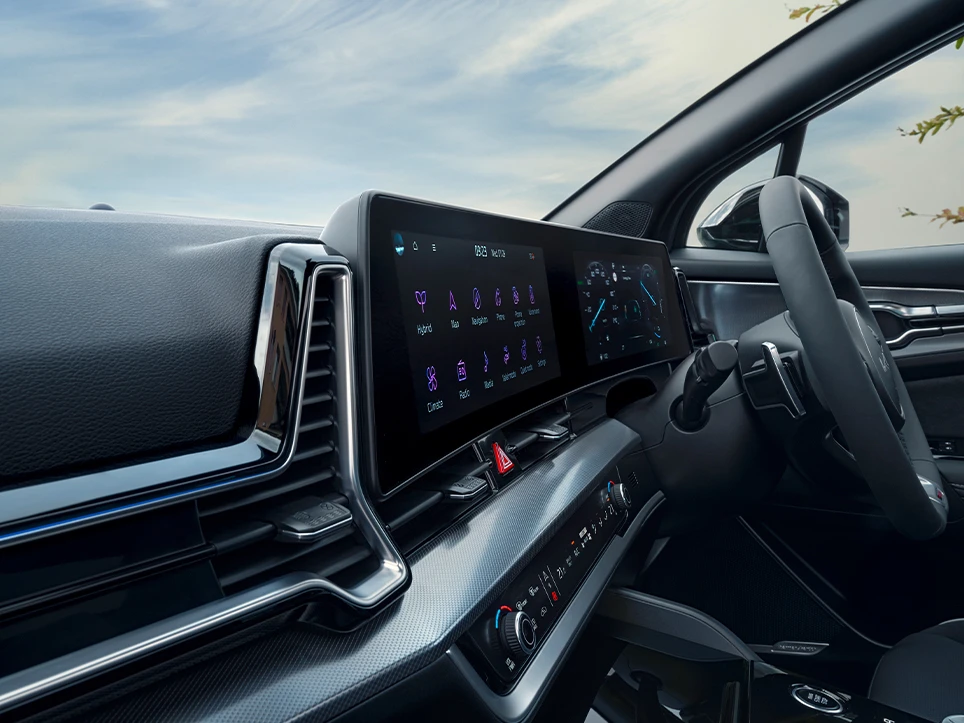 Driver-centric cockpit
Cutting-edge and clutter-free, this premium cabin is designed with an unmistakeable driver focus – from the state-of-the-art integrated curved display to the sporty D-cut black leather steering wheel and centre console with a gear selector dial.
Outstanding spaciousness
Larger dimensions in all directions: The refined cabin delivers all the space you could need, with second-row passengers enjoying a remarkable amount of legroom. Plus a host of clever storage spaces for the driver and all passengers.
Premium details that inspire
This refined space sets new standards in the SUV segment, with sophisticated design enhancements throughout. Including luxurious aluminum finishes on the dashboard and doors, finely detailed sporty air vents with semi-gloss chrome bezel, and ambient lighting.
Ergonomics meets innovation
The ergonomic cabin layout is equipped with the latest breakthrough tech innovations – such as a Multi-Mode Touch Display that lets you easily switch between the infotainment and the climate settings controls with a simple touch.
Premium comfort seats
Exquisitely crafted, all seats feature soft-touch materials, sophisticated detailing, and dynamic colour options. While the driver and front passenger seats innovate even further with an extra-comfortable and sporty slimline design.
Available Now
Diesel
Petrol HEV (hybrid electric vehicle)
Petrol PHEV (plug in hybrid)